Our Traditional Sweets Collection
Buy handpicked quality traditional sweets and snacks online from their place of origin like famous Tilkut of Gaya, khaja of Silao,sandesh of Kolkata etc.These sweet delicacy will connect native india to urban india and deliver regional speciality to everyone to make one india.
Our Native Food Collection
Native food has an ingenious virtue too-imperfection. You know why, because nature does not always do things perfectly. So we dont mix cheap items during Sattu preparation, add artificial colours to Jaggery (gud) etc. We keep it pure and original like the way nature intended it. Direct from the farm to the kitchen is what you get time after time. With our range of food products you can eat seasonal, eat local and eat balanced.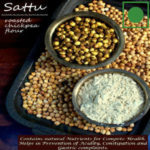 Assorted sweets from iconic sweets brands of india. If you love the authentic taste or believe in them, then wait no longer. We bring them right to your doorstep. We dont inflate artificial prices for your love.
The iconic Ganguram of Kolkata are world-renowned for their Bengali delicacies. Taste some of their authentic delicacies, delivered direct from Kolkata to you
Almost 4 decades ago, in 1972, Mr. Banchharam Ghosh, the man behind the brand, set up a shop in the heart of Central Kolkata, West Bengal. Today, Banchharam's has 3 production units situated in the Kasba Industrial Estate Phase I and Phase III and 18 retail stores spread all over Kolkata
Established in 1885 Balaram Mullick and Radharaman Mullick is a sweet shop which is a class apart from other Bengali sweet shops.Ganesh Chandra Mullick came over from Konnagar in Hooghly district to Kolkata around the year 1880.The legacy was carried forward by his brother Shree Balaram Mullick and his son Radharaman Mullick.
Mr. Hira Lal Sharma, the 'master chef' of sweets industry. What bloomed as a small entrepreneurial dream in 1912,  in the outskirts of
Delhi (Shahdara)
has now blossomed into one of the largest confectioneries manufacturing facilities in our country.
Aggarwal Sweets built a strong reputation over three decades after opening their first shop in 1984. Currently there are plenty of original Aggarwal Sweets in  Delhi
Over 175 years, a traditional name in Sweets is NALIN CHANDRA DAS & SONS of
Natun Bazar (North Kolkata)
manufacturing milk products , especially exclusive quality of Karapak and other varieties of SANDESH
PRAMOD CONFECTIONARY AND FOOD PRODUCTS was incorporated from last 30 years. It is a firm of four partner. It is situated at Gaya (Bihar). Shree Vinod Prasad Bhadani is M.D of the company under whose leadership, we have been scaling new heights in the market. We are dealing in three categories of food products like Sweets, Namkeen and Snacks.